Harry



First appearance

Toon Trouble (2006)

Age

16

Species

Evil Harry: Shadow Creature

Good Harry: human
Harry was one of the good guy's and a friend of Oliver, Elliot, Jamie and Daniel, but he was consumed by the darkness in Toon World by Clockworthy in Toon Trouble 1. Hayley and Harry constantly causes Trouble for Oliver, Elliot, Jamie and Daniel in books 1 to 4 and in five the curse of the shadow is broken.
Elemental Ability
Edit

Harry has the elemental ability of "Fire". Harry wields the elemental weapon " Lantern of flames".
Ability's
Pyrokinesis
Fire retardant
Fire breath
Spontaneous combustion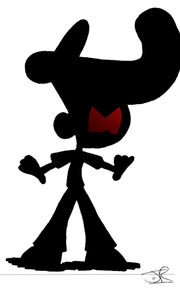 Ad blocker interference detected!
Wikia is a free-to-use site that makes money from advertising. We have a modified experience for viewers using ad blockers

Wikia is not accessible if you've made further modifications. Remove the custom ad blocker rule(s) and the page will load as expected.